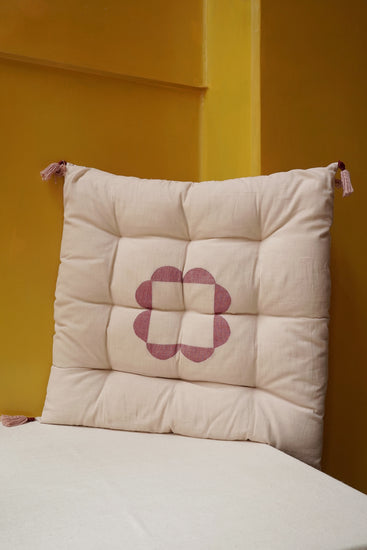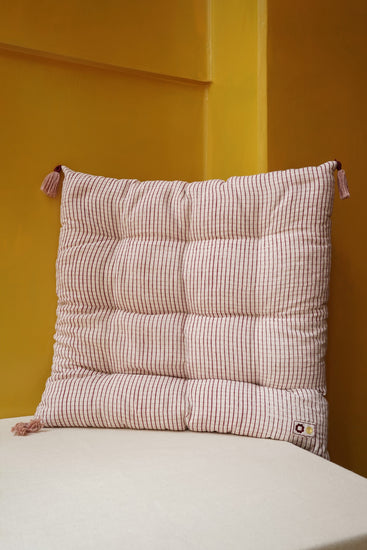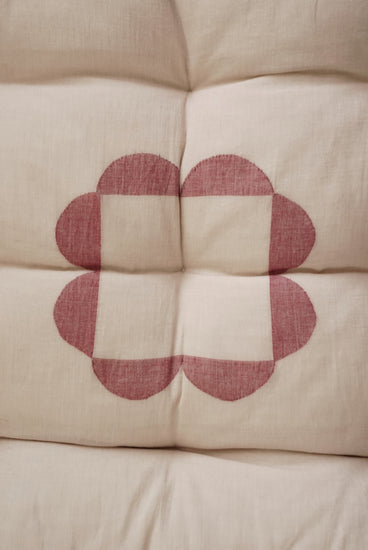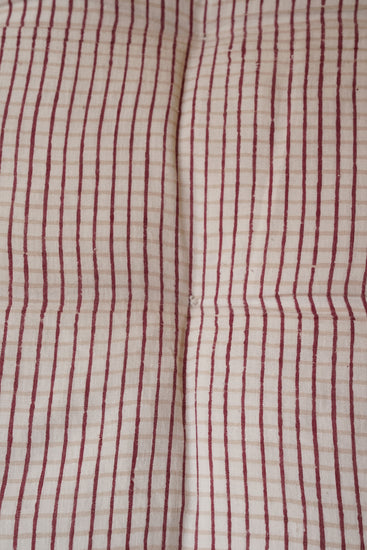 INJIRI LARGE GADDI – Red
Regular price

INR 5,800.00

Regular price

Sale price

INR 5,800.00

Unit price

per
The widespread use of checkered cotton textiles is deeply rooted in India's colonial past. Until the 12th century, printed checkered fabrics were used exclusively by peasant communities in and around Madras, present day Chennai. 
The arrival of Dutch and later British traders spurred a rapid globalisation of the textile which was sold by the East India Company to all its colonies and eventually became wildly popular in America. The gradual of the handloom industry in favour of power looms ultimately resulted in the decline of handloom weavers, and by extension the true Madras Check.
The Tula Injiri Cushions aren't original madras checks, they aren't even close- however they rely heavily on the history of this checkered textile, and its rise to the status of royal robes and eventual fall from grace as the choice of apparel for plantation workers in West Africa. We have made simple cushions, humble everyday cushions that can be washed and rewashed and fading of which will only make them more charming, just like their historical counterparts.
Estimated delivery between October 11 and October 16
MADE IN
Kolkata, West Bengal, Jaipur, Rajasthan

MATERIAL
Cotton